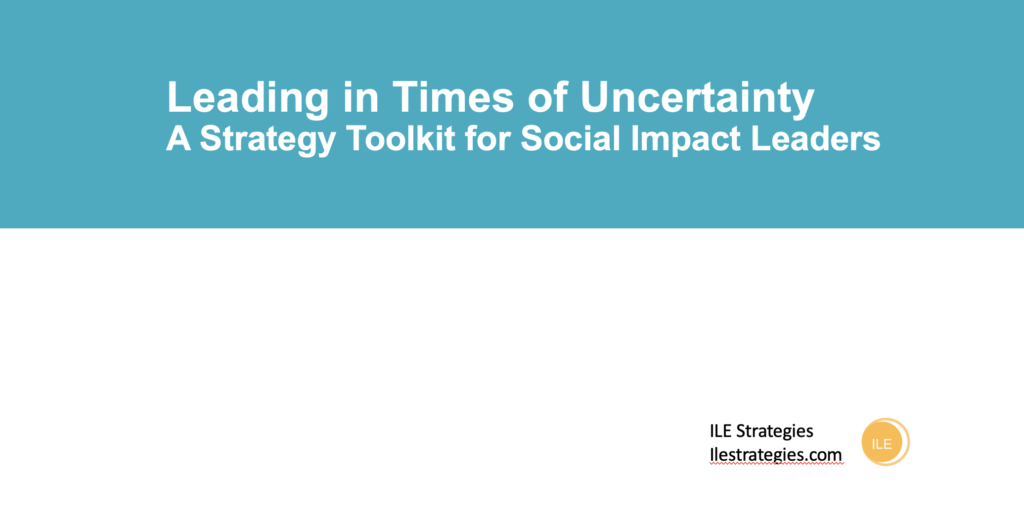 Are you a leader navigating new challenges? Perhaps our strategy toolkit can help. Drawing on a range of planning frameworks this toolkit includes templates and frameworks to facilitate effective communication and planning with your team as you:
-Assess external issues influencing your organization
-Revisit and restructure your strategic plan
-Assign roles for action planning
-Evaluate internal processes
-Prioritize incremental process change
and/or
Report process improvement outcomes.
Download the toolkit as a Powerpoint (editable/fillable) or as a
PDF.
It just so happens as we were uploading this toolkit we came across a publication by Sequoia Capital on the 4Cs of Leadership in Uncertain Times, targeting their startup grantees. Use this as inspiration or as a set of core values as you work through planning exercises with your team.
"These are the 4 C's of leadership in uncertain times: ○As you communicate with your teams, you need to remember that especially in times like this, you have a megaphone in front of you. What you say is amplified. ○You need to deliver your message with conviction. ○You need confidence but also a sense of calmness. You must be optimistic, but also a realist."
Reach out to us and let us know whether these resources are helpful. We would like to hear from you.
Also, for more resources complete the form below so you'll be notified as soon as we add more content.